---
Murakami, Colorless
BOOK COVER, ART DIRECTION, PHOTOGRAPHY
2020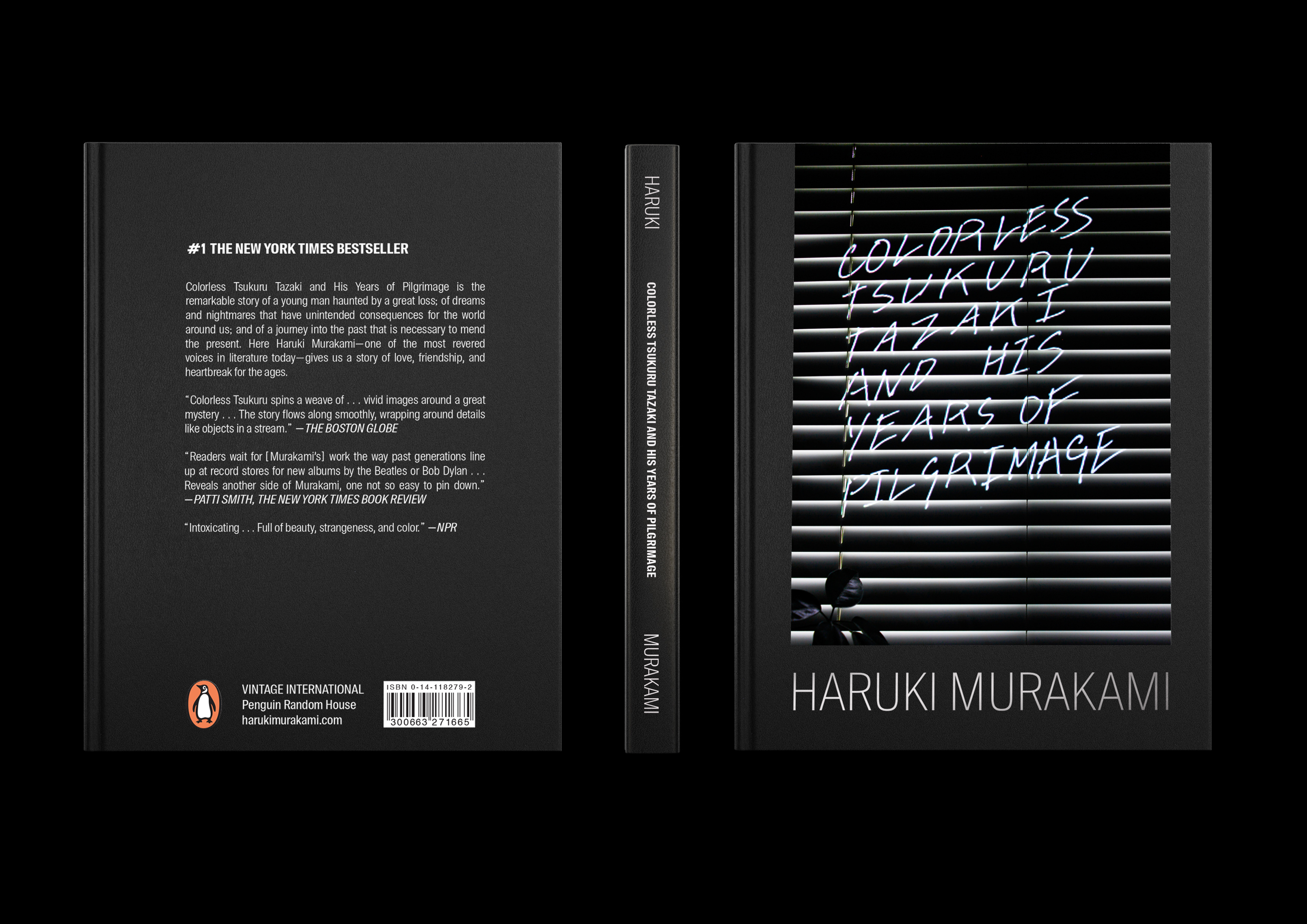 "Each individual has their own unique color, which shines faintly around the contours of their body. Like a halo. Or a backlight. I'm able to see those colors clearly." - Haruki Murakami
Brief
Modernise a vintage classic.
Solution

The book cover uses manipulation of light and colour to draw effect to Murakami's enigmatic writing style.
I handwrote the book cover title in a spontaneous typeface, and projected it onto blinds referencing the protagonists isolation from others.
Striking the balance between legibility and visual interest was a challenge, but the resulting simplicity of the surrounding elements encourages the viewer to look closer.
Student work / Shillington College
Concept book design