---
The Big Break
CAMPAIGN, ILLUSTRATION, PRINT, DIGITAL
2020
Time for our big break.


Brief

The Big Issue magazine had an opportunity to re-engage their smallest cohort of readers (under 25s) and re-position itself from charity donation to an aspirational quality publication.


Solution

An event activation at University over students lunch break, where the target demographic can meet authors and journalists in writers workshops.
By providing meaningful content for students that assists them in their career aspirations, the campaign aims to improve brand awareness and perception for The Big Issue.
Combining an irreverent tone of voice that rings true with the brands style, alongside a campaign visual language inspired by reputable broadsheet newspapers, the intended result is academic, witty and relatable for the target audience.


Student work 2020 / Shillington College
Concept campaign for The Big Issue


---
B-side TV
BRANDING, DIGITAL, UX/UI, PRINT
2020
The other side of the story


Brief
An identity was required for a public TV streaming service, that could compete with players like Netflix and Stan whilst also reflecting their goal of bringing diversity to the mainstream.



Solution
Empathising that the demographic enjoy sharing recommendations with their friends, the brand identity needed to look trustworthy and humble, whilst neutral and flexible enough to provide a foundation that wouldn't overshine the stories and video on the site.
I mapped user flows and generated a responsive landing page for a returning user as well as Instagram story frames and a poster series.
Repetition in the image treatment and graphic elements across the digital collateral allows for animation and video elements to come forward.



Student work / Shillington College
Concept website

---
Energywise
BRANDING, DIGITAL, UX/UI
2020
Moodboard.
Style Tile.
Website.
Helping the older generation get climate savvy


Brief
Design a website to persuade and educate grandparents on the importance of taking positive climate actions.



Solution
A simple and welcoming website design was created in Sketch to encourage grandparents to interact with the content. UI components such as large buttons for ease of navigation, a simple colour palette and a progress slider were strategically incorporated for ease of navigation and accessibility. A light, fresh photography style alongside a serif font adds to the warm and welcoming mood.



Student work / Shillington College
Concept website

---
Electric Architecture
IDENTITY, DIGITAL, PRINT, ENVIRONMENTAL
2020
New perspectives for sustainable architecture.


Brief

Design a visual system for an architectural weekend in London, where vistors tour prominent sites known for raising the bar in design, innovation and sustainability.


Solution
I used the juxtaposition found in the concrete building forms and the materiality of sustainable solutions such as solar power, as well the glittering mirror facades prominent on the modernist and contemporary buildings to inform the design direction.



Student work / Shillington College
Concept event identity for Access Architecture

---
Murakami, Colorless
BOOK COVER, ART DIRECTION, PHOTOGRAPHY
2020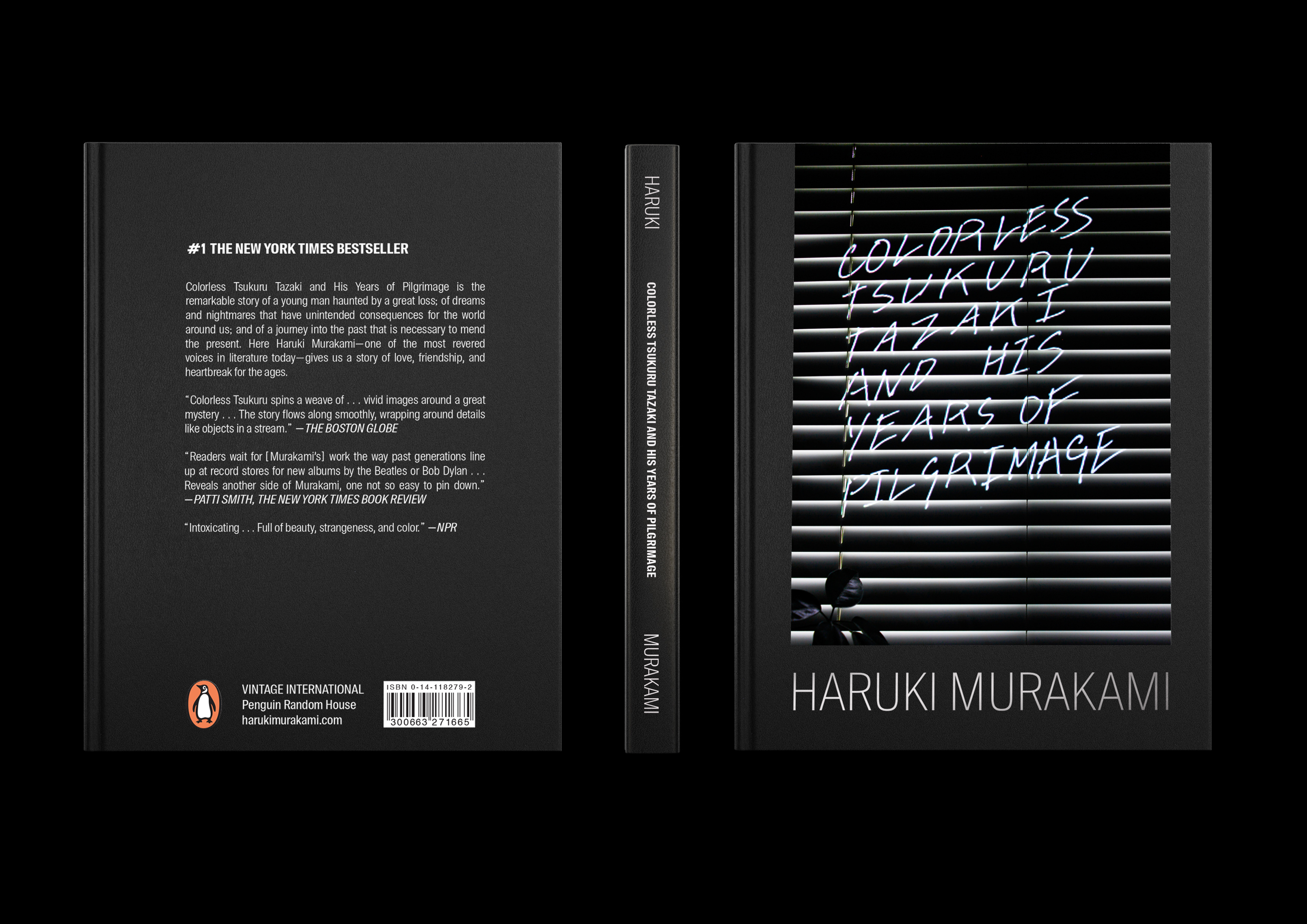 "Each individual has their own unique color, which shines faintly around the contours of their body. Like a halo. Or a backlight. I'm able to see those colors clearly." - Haruki Murakami
Brief
Modernise a vintage classic.
Solution

The book cover uses manipulation of light and colour to draw effect to Murakami's enigmatic writing style.
I handwrote the book cover title in a spontaneous typeface, and projected it onto blinds referencing the protagonists isolation from others.
Striking the balance between legibility and visual interest was a challenge, but the resulting simplicity of the surrounding elements encourages the viewer to look closer.
Student work / Shillington College
Concept book design